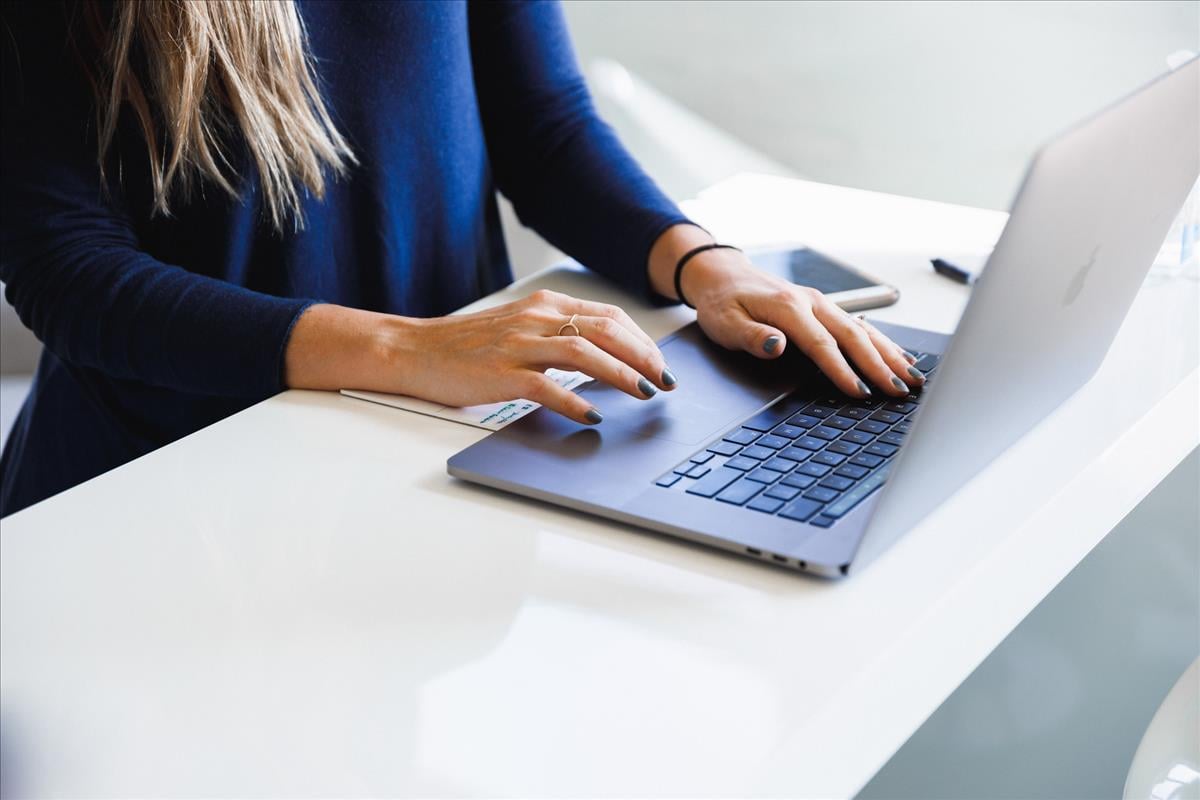 Testimonials
"Great service and Freddie Deane was an excellent advisor - managed the process really well for us with no hiccups at all from start to finish. Terrific stuff from M&C. "
John and Caitlin
"I have let through M&C for the last 4 years, and have always found the lettings team to be responsive and caring. Though the flat I rented and landlord weren't always up to scratch, as estate agents go I would definitely recommend them. "

Anna
"Professional and helpful"
"When I first came to London, I let my property from Milestone & Collis Twickenham branch. All staff are very professional and helpful. I absolutely recommend this estate agency, if you want to let or sell your property."
"Extremely helpful and responsive"
"I would highly recommend the team at Milestone Residential for buying a house. Lewis was our key contact and was extremely helpful and responsive. He happily and calmly facilitated many pre purchase viewings - evidenced by my son asking on moving day whether we were moving into Lewis' house. :) Even after the purchase completed Lewis was very willing to help us resolve an issue. Thank you!"
Madeleine Golding
"Quick to keep us updated"
"Ned and Lewis provided an excellent service, with our property sold in good time with the minimum of fuss. They were selected as likely to be the best amongst the four different agents we met. Quick to keep us updated across all aspects of the sale, they are recommended without reservation."

Gareth Smith


"Would highly recommend Milestone Residential and Ned in particular was brilliant. He really went above and beyond to ensure our sale went through as quickly and smoothly as possible. He kept us updated throughout and was always available to answer any questions. Great service from start to finish!"

Catherine Hutchinson


"Honest and realistic valuation"
"Really happy with the service that Milestone and Ned provided from giving us an honest and realistic valuation through to the successful sale of our flat. Ned worked diligently to smooth the process between buyers and sellers and to ensure that our solicitors were followed up with regularly. Great service!"

Andrew Coyle


"An understanding and helpful agent"
"We were very happy with Milestone and Ned Clark, he was extremely professional and kept us up to date on everything as the sale progressed liaising with all parties, he was also very realistic with advice on pricing the property. We could not have wished for better understanding and service of what we wanted, Ned gave us great advice and suggestions. I could not recommend Milestone and especially Ned more highly, if you are thinking of selling and would like an understanding and helpful agent that is not going to not just pitch sales but want to give a good service then do go with Ned at Milestone."

Chrissie Waterlow


"As stress free as possible!"
"Lewis was extremely helpful and we were very impressed with the service that Milestone provided. They helped make the purchase and move as stress free as possible!"

Emily McKinlay


"Proactive, professional and supportive"
"We recently purchased a property using Milestone Residential and couldn't speak higher of them. Lewis was extremely proactive, professional and supportive throughout the buying journey. We will definitely use Milestone if we choose to sell. Thank you Lewis."
Kimberley Benson
"Friendly, customer-focused care"
"I highly recommend Ned from Milestone Residential. Ned was professional and proactive throughout the purchase process, whilst also providing that additional level of friendly, customer-focused care."
Nicola Cobbald
"Kept well informed throughout"
"Absolutely brilliant from market appraisal right up to final completion. I was kept well informed throughout the sale of my late mother's house and provided with an excellent service including the recommendation of a solicitor and house clearance service. As it was unoccupied regular checks were made and they even read the meters on completion!"
David Grimwade
"A real passion for the property"
"Naj, Michael and the Milestone team helped us secure a great buyer in a very difficult market managing to complete the process from offer to completion in just 9 weeks. They marketed the house very well and showed a real passion for the property. When it came to agreeing an offer they did all of the due diligence to fully understand our buyer and their position which gave us the confidence to move forward in a timetable that really worked for us. A big thanks to the team."

Simon Marsden


"Invaluable in the process of buying our first house"
"Lewis proved invaluable in the process of buying our first house and we would highly recommend both Milestone and Lewis."

Alexandra Agar


"Great communication throughout"
"I had a great experience purchasing with Milestone Residential; very prompt service and great communication throughout. Ned was particularly supportive with pushing through the sale and providing advice too."

Tara Yates


"Professional and diligent"
"Ned has been really professional and diligent during the whole process of purchasing the house. Always helpful on any of the requests and questions we had as first-time buyers. We fully recommend him if you want to get things done quickly and efficiently."

Juan Del Castillo


"Top service from a great company"
"Stuart and Ned were a pleasure to deal with right from the initial viewing, all the way through to completion. They made the process very easy, were always on hand to help and responded to queries very quickly. A top service from a great company. Would definitely use again."

Patrick Cannon


"Continued to show tenacity and total focus"
"Despite the challenges presented selling a house during lockdown Milestones and Ned in particular continued to show tenacity and total focus. Communication was excellent and overall the whole experience was professional and stress free"

Graham James


"The team generated a lot of viewings!"
"We felt our home was very smartly marketed initially, and the team generated a lot of viewings! We were always kept in the loop with feedback and who was going into our home! They dealt with the three offering parties fairly and recommended the best buyer, then oversaw the chain through to completion with good attention to detail. Very pleased with how the whole process was managed."

Kate Sawyer


"Always a pleasure to deal with"
"After losing our first buyer, Ned led us through our successful house sale. He was professional, thoughtful, kind and courteous. He was in regular contact with us, updating us on progress and keeping us in the loop. He was always a pleasure to deal with however busy he was and his attention to detail made the sale experience go smoothly. We would definitely recommend Ned at Milestone Residential."

Ros Paine


"Professional and courteous in all their communication"
"Within two days of instructing Milestone Residential to sell my house they managed to arrange over a dozen viewings - one of which turned into a successful sale! They were professional and courteous in all their communication and dealings with me right up to the day I handed over the keys to my house on completion of sale. Thank you Stuart Rowe and team for a job well done."

Neel Chopra


"Always went the extra mile"
"We had a great experience with Milestone as first-time buyers. In particular, we were very happy with our agent Ned, who was very helpful, friendly and always went the extra mile."

Ross Murray


"Kept us updated at all times"
"Ned and his team really looked after us with our purchase this summer. Ned kept us updated at all times and his communication was excellent. I am happy to recommend Milestone residential in Twickenham. "

Andy Keeling


"Approachable, helpful and realistic"
"Our experience with Milestone was extremely good. Stuart was approachable, helpful and realistic. We dealt with many other agencies and none could provide the service that Milestone did. Thanks"

Ricardo Montalban


"Managed the entire process for our flat purchase"
"From the moment we contacted Milestone Residential (Whitton branch), the team smoothly and in a very efficient manner managed the entire process for our flat purchase in Hounslow. Without bias, we must name a few key persons there who were very eager to help us throughout the process and they were Ian, Nick & John (and Stuart from their Teddington branch to whom we once had to contact for an urgent help) without whose help it would be very difficult to make a move to our first home (flat) especially just after the Govt's official relaxation of restrictions over covid-19 lockdown."

Sushil Singh


"Always polite, ready to help"
"Always polite, ready to help until completion and good communication throughout the process. Thanks Ned!"

J. Bueno


"A really positive experience"
"We had a really positive experience of purchasing our house with Ned and the team, thank you!"
Sam S.
"The team were fantastic in selling my flat. They were always at the end of the phone and got things done!"

Sam S.


"Found them to be very professional"
"When I asked Milestone residential to put the house on market had a lot of offers and because of my hearing problems always got in touch with SMS text or email, found them to be very professional, my agent was Ned Clark, thumbs up Ned 😊"

Marcus Redmond


"Impressed with the service"
"Milestone and Collis have recently managed the letting of our house. We have been very impressed with the service, from initial valuation through to marketing and the tenants moving in. Keith and Jake have been both professional and friendly, always available to help and advise. We are very happy to have gone with this letting agents. "
Eleanor Smith